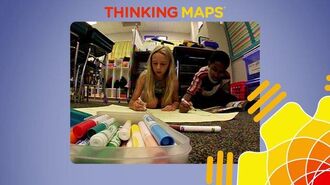 Thinking Maps
Edit
Thinking Maps, developed by Dr. David Hyerle, are visual teaching tools that foster and encourage lifelong learning.
Based on thorough and well-accepted academic study and brain research, the eight (richly developed) Thinking Map tools correspond with eight fundamental thinking processes. They are used in a pre-defined manner to help the user develop their thinking and create mental images of abstract thoughts. More than simple task-specific graphic organizers, these tools can be utilized individually or in various combinations to form a common visual language for students and teachers at all grade levels, in all subjects.
Thinking Maps is a proprietary product marketed by Thinking Maps Incorporated based in Cary, North Carolina. The company began life as Innovative Sciences Incorporated which was founded in 1970 by Charles Adam. His goal was to improve business performance through the application of Dr Albert Upton's theoretical text on the fundamental thinking processes, in his words, "to improve the thinking and problem-solving abilities of the work force" (Thinking Maps, Inc., 2011). The company has since changed ownership, relocated and changed focus to the education sector.
The thinking maps are based on a simple yet profound insight: The one common instructional thread that binds together all teachers, from pre-kindergarten through postgraduate, is that they all teach the same thought processes.
Source - http://dft.designsforthinking.com/?page_id=17
Types of Maps
Edit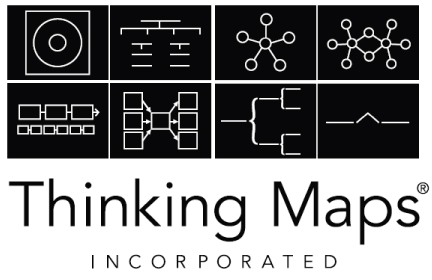 There are 8 thinking maps:
Assignment pages
Edit
Academic Research
Edit
Latest activity
Edit
Photos and videos are a great way to add visuals to your wiki. Find videos about your topic by exploring Wikia's Video Library.
Community content is available under
CC-BY-SA
unless otherwise noted.